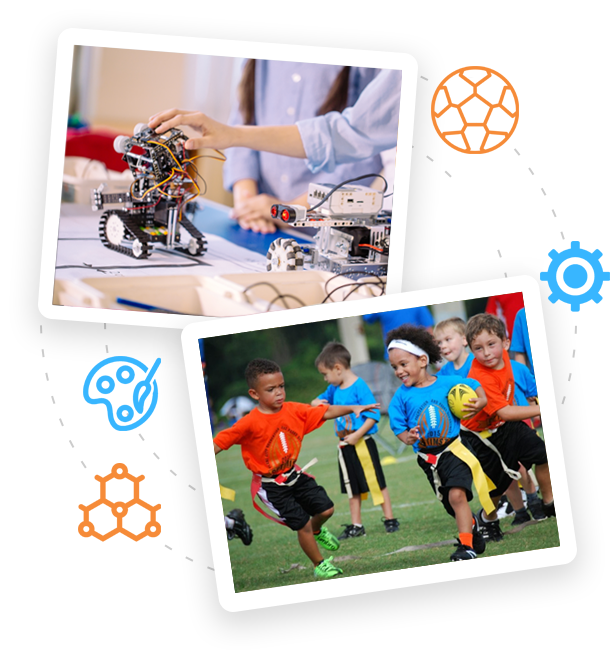 Guiding The Younger Generation To Success.
Next Level Kidz provides advanced enrichment programs with a combined focus on STEAM classes and Sports training. Next Level Kidz recognized Fort Mill families were in need of programs for kids ages 6+ that provided both high-level education, quality sports training and critical benefits like accessible transportation and safety. It was founded with a goal of simplifying the busy life of the modern family and advancing children's academic and physical education creating a balanced lifestyle.
What do parents say about us
Testimonials
Let's explore what Parents have to say about us.

My 8 year old son loves summer camp at Next Level Kidz! The camp counselors are very engaging and he comes home each day talking about the different activities. As a mom, what I like the most is that he in engaged in mental and physical activity. I would highly reccommend for anyone looking into a summer camp!
My daughter has really enjoyed her first week at camp. The counselors are so sweet and she can't wait to go back another week!!
I can't say enough about this program! They are wonderful, and are so patient with the kids. The progress we have seen in our son since we started is amazing! I highly recommend them!!!
My son joined the robotics program. Cristina and Brad have gone above and beyond to make sure the kids are ready for their competition. They have held extra practices on nights and weekends. They are always so flexible, helpful, and accommodating.
ENROLL YOUR CHILD NOW
Interested in a Class, Kidz Program or Kidz Camp?